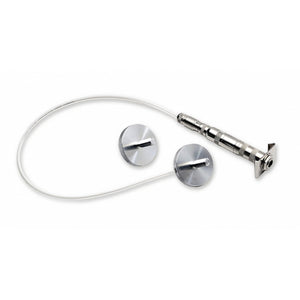 Fishman Full Circle UNC 1/4-20 Format Upright Bass Pickup
Plug in the Full Circle and the sound of your upright is all there. Whether it¢Ã¢ š¬s big, fat and punchy pizz, full-voiced arco or slap, you¢Ã¢ š¬ll hear all the acoustic qualities, dynamics, and nuances of your bass ¢Ã¢ š¬Ã¢'¬ï¿½ and so will your audience.

A Platinum Stage or Platinum Pro EQ preamp, which have dedicated Bass modes, is recommended, but not required.