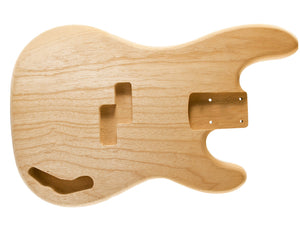 P Bass Body, Unfinished, Swamp Ash
P BASS BODY UNFINISHED SWAMP ASH  SKU: PBU ASHTop quality, American made, ready for finishing, P Bass replacement body in lightweight swamp ash.
Grain will varyslightly from body to body. We do not have images of eachbody. 
Weights of bodiesare typically 4.75 to 5 lbs.
.