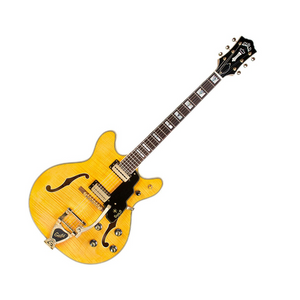 Washburn B9 Five String Banjo
The Washburn B9 Banjo is an entry level banjo that will startle you with the quality of its tone and playability.
From workhorse to showstopper, Washburn banjos are seen on every stage and played by some of the finest pickers in the country - or the city. See how the addition of a banjo can broaden your sonic pallet and add a new dimension to your music. For traditionalists, you'll find all the tone & projection you'd expect from their world class instruments. From tone ring to inlay, it's what a great banjo should be. Top of the Line!
Washburn B9 Banjo Features
Mahogany resonator
Stained light-brown/buffed gloss neck
30 tension brackets

Chrome standard tailpiece

Closed chrome covered tuning machine